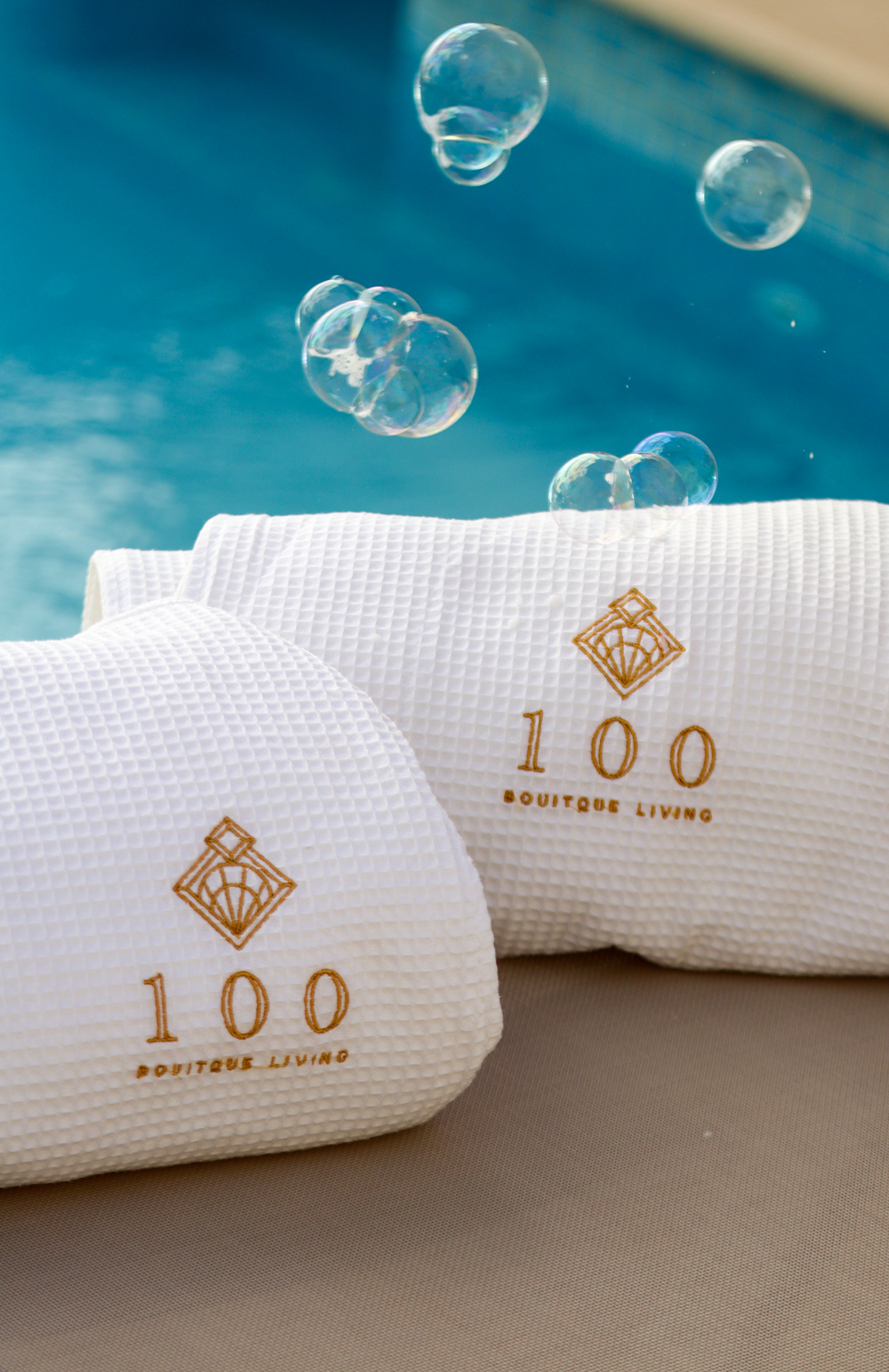 Indulge Your Senses and Relax
Welcome to 100 Boutique LIVING
100 Boutique Living is a family-run boutique bed & breakfast located in the heart of Rabat, Malta. The B&B has been conceived and designed to offer our guests tranquillity and relaxation, a place to unwind and rediscover themselves.

Set at a perfect central location, within walking distance you'll find the historic Mdina – Malta's Silent City as well as numerous museums, catacombs, churches, gardens and the world renowned Roman Villa. You'll also find various cafeterias, and restaurants including Michelin star restaurants, and let's not forget our wonderful sandy beaches, just a short drive away!
Our Amenities
Set on 3 floors and fully accessible by elevators, 100 Boutique Living offers a total of 15 rooms all individually designed to suit leisure, pleasure and business alike.
Thoughtful Add-On Packages
Make your stay with us extra special. Show your partner how much you care, with our enticing packages.

We offer different packages, suitable for all budgets. Choices from fresh flowers, roses, maybe even a bottle of Moët and Chandon or if you REALLY care, how about the Ultimate Package? It consists of balloons, fresh flowers, sparkling wine and chocolates.

Choose the package most suitable for you when booking your stay with us.
À La Carte Menu
The mouth-watering À la carte breakfast offered by 100 Boutique Living will leave you wanting more.

Breakfast is complimentary for all 100 Boutique Living guests.
English Breakfast
Smoked Salmon Toastie with smoked salmon, scrambled eggs, and cream cheese on toast.
Omlette with a choice of: tomatoes, bacon, cheese or onion
French Toast with fruit, cream and maple syrup
Avocado Muffin with avocado, soft cheese and egg (V) (GF)
Halloumi Salad with avocado, tomatoes and green leaves (V) (GF)
Greek Soft Cheese Salad with tomatoes, cucumber, olives, onions and green leaves (V) (GF)
Sweet and Savoury Croissant
Fresh Fruit Salad (V) (GF)
Beans on toast
Scrambled egg on white or wholemeal toast
White or wholemeal toast with a selection of preserves
White or wholemeal toast served with butter, ham and cheese
Breakfast is served between 7:30 am and 9:30 am.
A choice of hot beverages including tea, coffee, espresso, americano & cappuccinos are also offered complimentary with the breakfast.
Kindly inform us of any allergies or intolerances which you may have.
Sun Terrace
Our Sun Terrace, set at 76 square metres, offers you a relaxing lounging atmosphere, great for unwinding after a day of activities around the island.

Available 24/7, guests can also bask in the glowing Mediterranean sun, sit back and enjoy the balmy evenings at their leisure or enjoy a glass of wine and a book at sunset.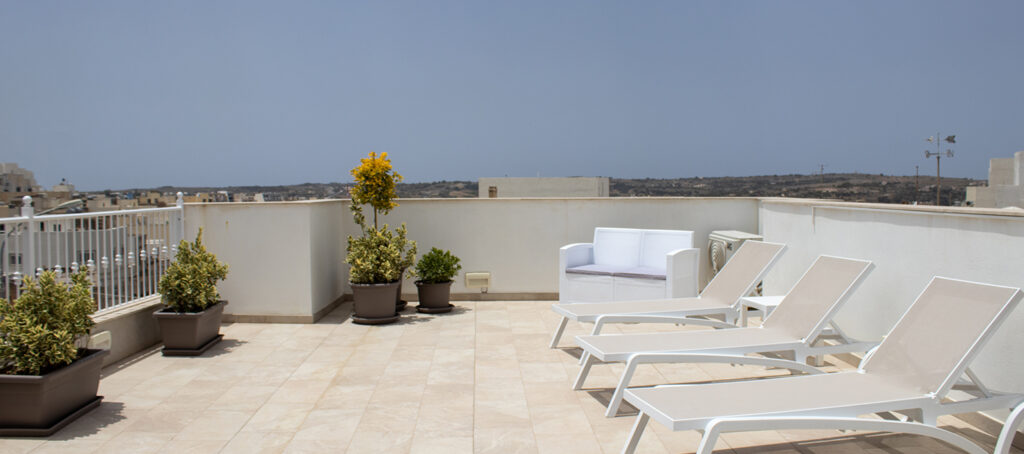 Welcome to our photo gallery
Photo Gallery